King for a Day (signed copy)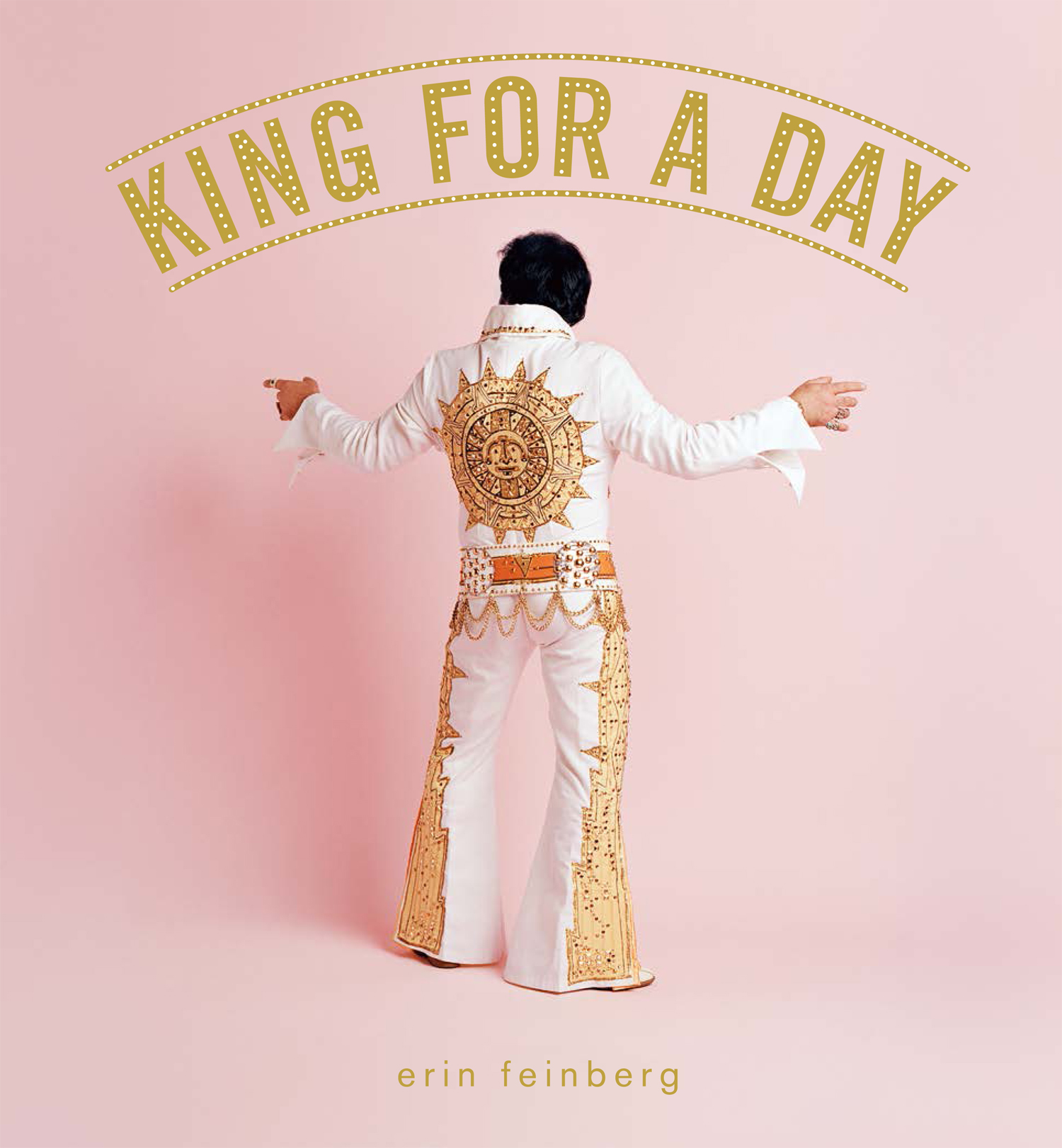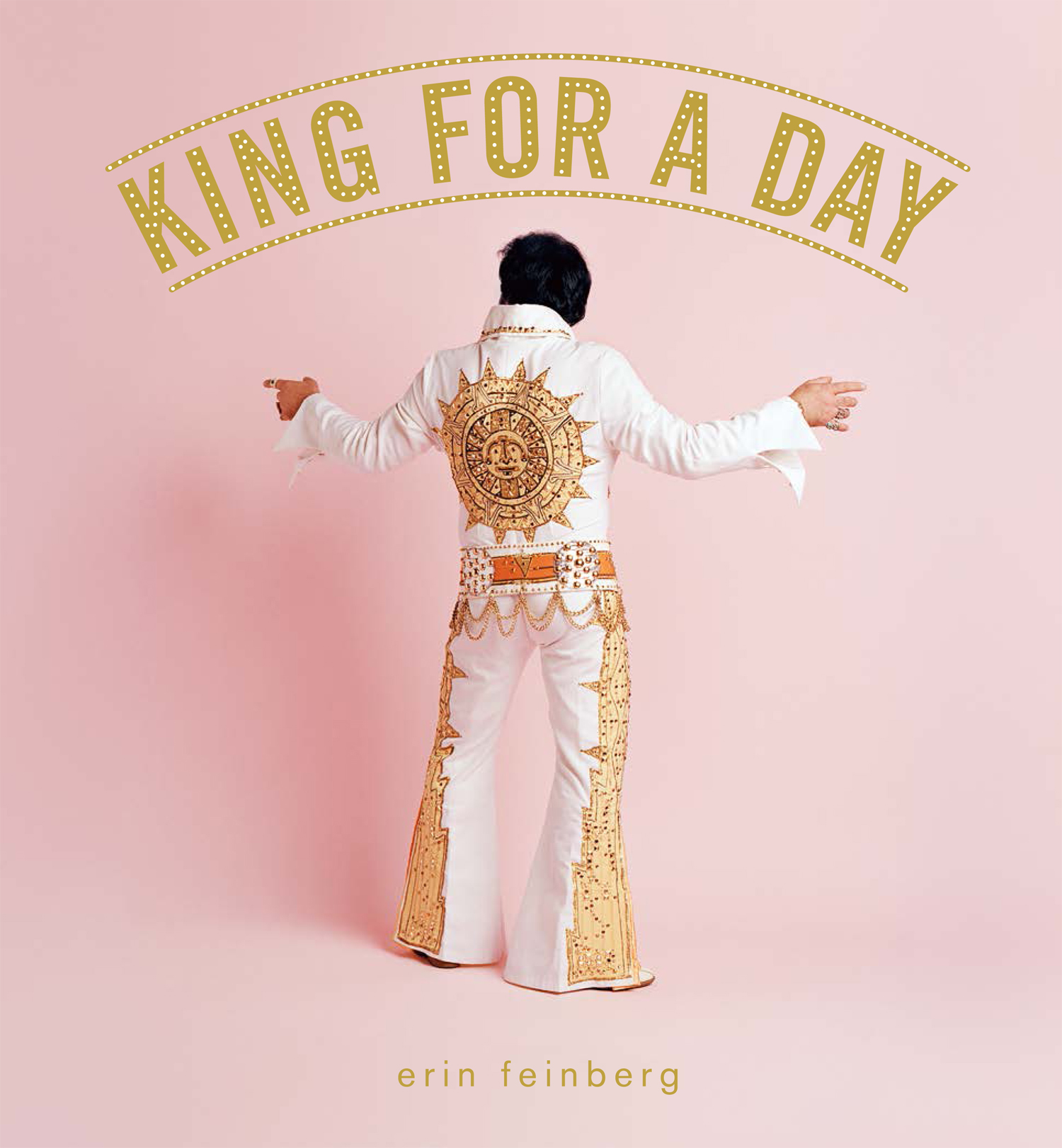 King for a Day (signed copy)
Photos and Text by Erin Feinberg
Hardcover with transparent dust jacket
160 pages
Publisher: Kehrer Verlag
Language: English
For photographic excerpts visit the King for a Day gallery.
A photographic homage to the King of Rock and Roll
Elvis Presley's legacy transcends time. He embodies the American Dream, continuing to fascinate and influence new generations around the world with his music and persona. And 38 years after he "left the building" for the final time, his iconic sound and image live on through his fans. King for a Day is a photographic study of some of his most passionate fans—the tribute artists and impersonators who travel from around the world to visit Memphis, Tennessee, and pay homage to The King. Accompanying the photographs are fascinating excerpts of interviews that reveal where these "Elvi" are from, how they first became hooked on Elvis, and what inspires them to go to such great lengths to pay tribute to him.
As I made portraits of the contestants, I was curious to discover how they first became Elvis diehards, and what inspired them to go to such great lengths to pay tribute to him. I learned that some embraced the label "impersonator," while others preferred "tribute artist." Most had day jobs, but I also met students, retirees, and even a few young kids born long after the King was gone. Some were aspiring performers who used their Elvis acts to nurture their own talents. Others, who started down this road as a lark, learned that they could actually make a living at this niche craft. They came from all walks of life, with a common goal of embodying a bit of their idol. And once these devotees slid into the famous black leather ensemble, the gold lamé suit, or one of the myriad of individually named jumpsuits, they escaped into the everlasting, larger-than-life world that was – and still is – Elvis Presley.
Underneath the pompadour wigs and flashy outfits, I discovered integrity and commitment. These performers yearned to give spectators an opportunity to relive a moment from the past, and to introduce a younger generation to the music and legend of the first rock and roll star. I began to understand when I saw a woman break down in tears after a tribute artist knelt to wrap a scarf around her neck. To her, it didn't matter that he sang off-key and barely fit into his jumpsuit – at that moment he was Elvis Presley.
(from the introduction by Erin Feinberg)
Erin Feinberg is a New York City based photographer and filmmaker with a Bachelor of Science from Northwestern University and a Master of Arts from both New York University and the International Center of Photography. In 2014 she published her photo book, Diehards, about passionate music fans from around the world (with essays by Bruce Springsteen and Neil Peart).